Cornrow Braids
Tidy and Fashionable
Cornrow braids are a summer staple for those who want to keep their hair manageable and super low-maintenance. But really, this is a style that works at any time of year.
These tiny braids are so very versatile. Change the width and/or direction of the partings and you have a completely different look.
Weave in colored strands to jazz up your look and personalize it even more by adding beads on the ends.
Or, add length or fullness to short or fine hair by weaving in hair extensions.
See our gallery of braided hairstyles and read through our basic cornrow braiding instructions below. You'll also find product and tool recommendations for styling and maintaining this look...
Click any image to enlarge and start slideshow
GET THE RIGHT TOOLS:
Tail comb
A tail comb works best for creating clean, precise partings and the narrow metal tail and fine teeth of this Cricket comb make it the perfect tool.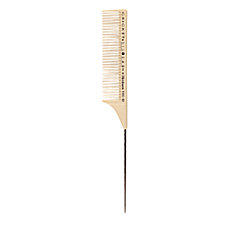 Small Rubber Bands
These rubber bands are specifically designed for securing tiny braids. Also available in brown, clear, and multi-colored.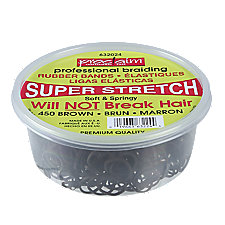 Transparent Hair Beads
Available in five colors (light blue, pink, transparent, brown and black), these beads have a nice shape for using to adorn cornrow braids and hide elastics.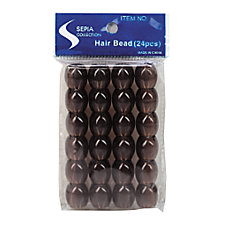 ---
PRODUCTS:
Olive oil has been credited for its ability to hydrate hair and improve elasticity with use over time. Those qualities make products with olive oil an excellent choice to care for braided hair.
This product line is terrifically affordable and works better than some products that cost five times as much. Check them out if you want professional performance at bargain prices!
Shampoo
Leaves hair shiny and moisturizes scalp to minimize itching and flaking. Olive oil helps to smooth out frizz and adds softness. Keeps hair strong so it's not prone to breakage.
Conditioner
Infused with the nourishing benefits of olive oil, this conditioner will moisturize the hair and scalp so hair shines and frizz is kept to a minimum. It also helps keep color from fading.
Leave-in Conditioner
Great for use when braiding to keep the hair moisturized and under control. And for daily use afterwards to soothe the scalp and provide added conditioning.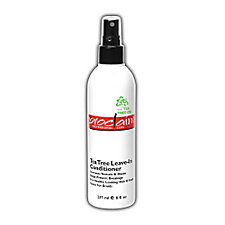 ---
SPECIALTY PRODUCTS FOR EXTRA PROTECTION:
SPF Protectant
A spray mist conditioner that protects the hair and scalp from sun damage and guards against chlorine discoloration (green hair) and mineral buildup.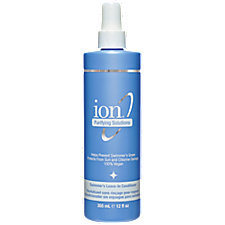 SPF Styling Gloss
Tame flyaways and add shine while protecting hair from dryness. This glosser also contains UV sunscreen to protect hair from sun damage. Apply sparingly from scalp to ends.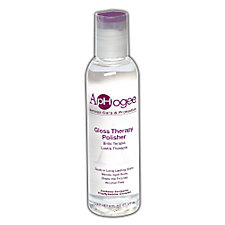 Hot Oil Treatment
Protect hair from split ends and breakage with an occasional aloe treatment. This formula lathers up so it's more easily washed out of braided hair than some hot oils would be.
Braid Patterns
The pattern of your finished style begins with the shape of the partings you make for each braid. Have a basic vision in mind of what you want to create. Look at the head shape and hairline, and consider the thickness of the hair.
Partings can be straight, wavy, zig zag, triangular, even swirls or written messages! Keep the width of the partings on the smaller side for fine hair. Very thick hair can accommodate wider partings.
There are some great examples of creative use of partings and braiding direction in the gallery above.
The Mechanics
Cornrows are basically just a tiny french braid. Part off the entire first section and clamp the other hair to the sides, out of the way. Take a very small piece from the front of the first section and split it into three, then start braiding, adding in tiny bits of hair from the section with each change of strands as you braid.
Secure each braid at the bottom with a tiny elastic. (see product recommendations below) Adorn with a bead or clamp if desired.
FINDING A BRAIDER
If you don't live in an area where cornrow braids are commonplace, it can be hard to find a skilled braider.
While I was in hair school, a head-full of cornrow braids was a typical summer's day appointment. It was a great (if tedious) learning experience, though each and every one of us dreaded our turn on the cornrow cycle. :)
If you are looking to have your hair done in this style, or maybe your kids' hair for a carefree summer style, check out local hair schools.
Browse by section:
Talent Among Us
Have a look at some of our featured stylists' work in the hairstyle photo galleries.
Submit Your Work
Are you a professional hairstylist, makeup artist or photographer? Upload samples your work.